Beaded Christmas Gifts Made by Maasai Women
Each and every one of our unique and delightful beaded items is handmade by a Maasai lady from Ngorongoro Conservation Area in Tanzania. These women adorn themselves with intricate traditional beaded jewelry. We've helped them to create these wonderful holiday items as a way of generating an income as members of Kiretono's Women's Enterprise Program. Your purchases empower women to not only improve their families' lives but also their communities. Happy holidays all the way from Tanzania!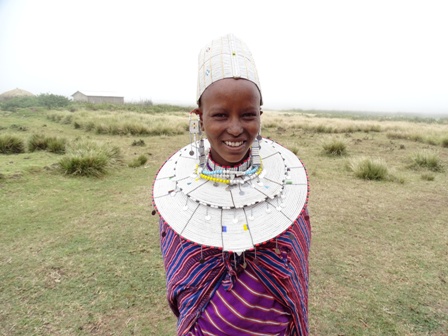 A young married Maasai lady in her stunning traditional beaded jewelry.


Click on a product below to see all color and size options.